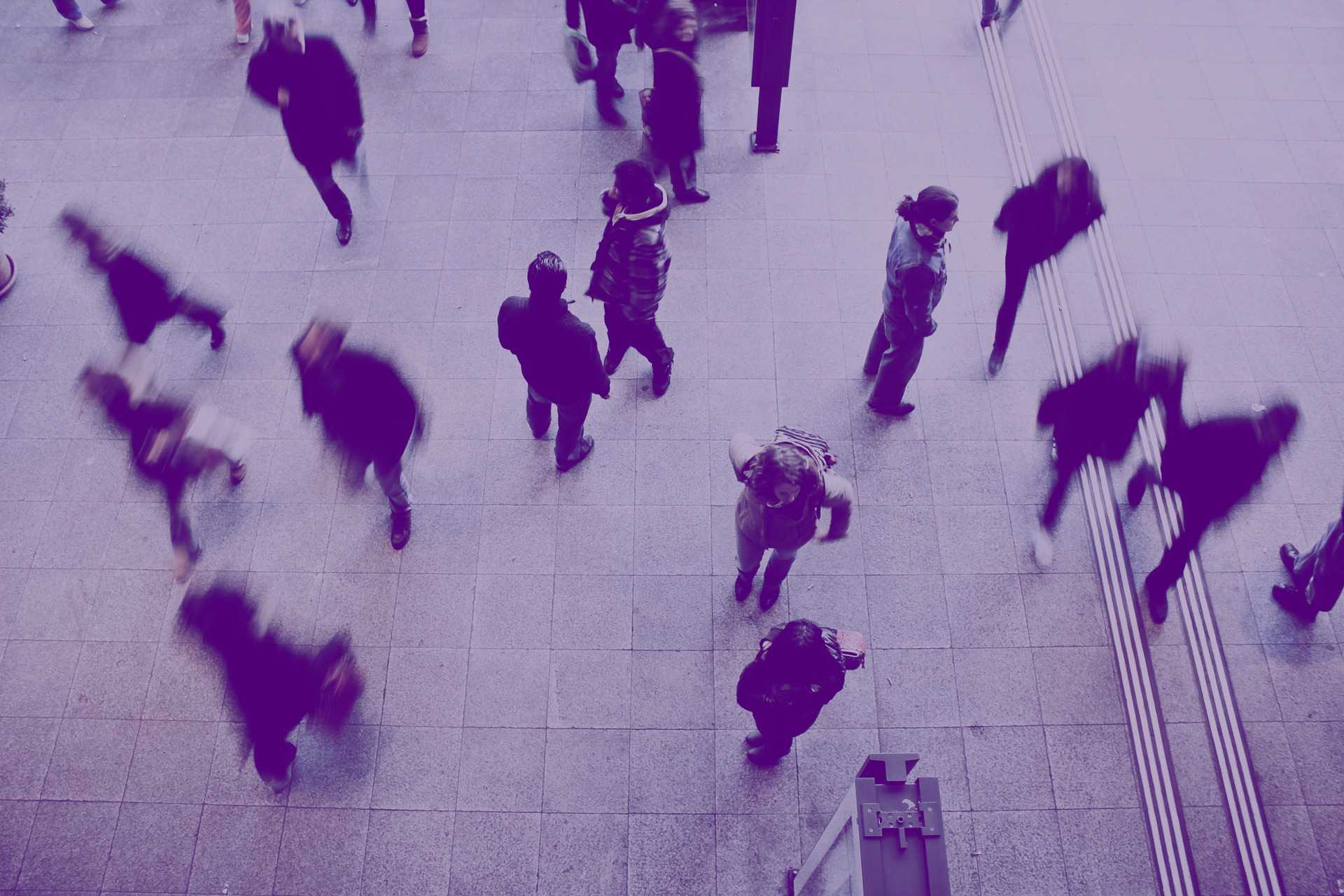 Acceptance Of Terms Of Use
Welcome to the HireLive ("HireLive") web site (the "Website"). Please read these Terms of Use ("TOU") for HireLive's Website. HireLive ("we") requires that all visitors ("you") to our Website abide by the following TOU. By accessing and using the Website, and the information and services available through the Website, you expressly agree and consent to be legally bound by these TOU. If you do not agree to these TOU, please do not access or use the Website. These TOU are in addition to any other agreements between you and HireLive, and any other agreements that govern your use of products, services, content, tools and information available on the Website.
Modification Of Terms Of Use
HireLive owns and operates the Website and reserves the right, at its discretion, to modify the TOU at any time and any such modification will be effective immediately upon posting the modification. You should check these TOU periodically for modifications. If you use the Website after we post modifications to the Website, then you will be bound by such modifications.
Description Of Services
The Website provides you with access to information concerning recruiting and staffing programs, products and services offered by independent and affiliated service providers and a variety of resources, including but not limited to articles, tools and calculators, download areas, communication forums, and product information (collectively "Services"). The Services, including any modifications, deletions, updates, enhancements and new features (collectively "Site Changes") are subject to these TOU. We reserve the right to make any Site Changes at any time and in any manner, without prior notice.
Website Use Of Limitations
The Website is intended only for your personal, non-commercial use and display. We hereby grant you a limited, nonexclusive, nontransferable license to view and bookmark the pages within this Website provided that you agree not to remove any copyright or other notices contained therein. In addition, you may not modify, copy, distribute, transmit, post, display, perform, reproduce, publish, license, create derivative works from, transfer or sell any pages, data, information, software, products or Services obtained from the Website unless you have obtained the prior written permission of HireLive. We reserve all rights not expressly granted herein, and expressly reserve the right to monitor any and all use of the Website and its Services.
In consideration of your use of the Website and its Services, you represent and agree that you are at least 18 years of age, able to form a binding contract, and are not a person barred from receiving Services under the laws of the United States or other applicable jurisdiction. You also agree that you will: (a) not violate any laws, third party rights, or our policies, including, but not limited to the Privacy Policy and the terms of this TOU; (b) provide true, accurate, current and complete information about yourself and your financial situation; (c) not circumvent or manipulate our fee structure, the billing process, or fees owed to HireLive; (d) not post false, inaccurate, misleading, defamatory, libelous or copyrighted/trademarked content; (e) not distribute or post spam, chain letters, pyramid schemes, viruses or any other technologies that may harm HireLive, its Website or the users thereof; (f) not copy, modify, or distribute content from the Website, the Services and HireLive's copyrights and trademarks, or remove any proprietary notices from materials you obtain through the Website or its Services, including but not limited to, copyright or trademark notices; (g) not use the Website or its Services in any manner that could damage, disable, overburden, or impair any HireLive server, or the network(s) connected to any HireLive server, or interfere with any other party's use and enjoyment of any the Website or its Services; and (h) not attempt to gain unauthorized access to the Website or its Services, other usernames, computer systems or networks connected to any HireLive server through hacking, password mining or any other means. Furthermore, you may not obtain or attempt to obtain any materials or information through any means not intentionally made available through the Website or its Services. If you violate any of these TOU, or HireLive has reasonable grounds to suspect that you have violated these TOU, HireLive has the right to suspend or terminate your account and refuse any and all current or future use of the Website and its Services.
No Guarantees / No Advice
Nothing on the Website or in the Services constitutes a promise, guarantee or warranty by HireLive to get you hired, guarantee a hire, guarantee and interview or get you in touch with any particular company. HireLive's role is to bring qualified candidates in front of companies looking for certain open positions. This can be done in many different ways and forums from live in person or over the phone, but there are never any promises made to either the candidates or the companies.
Trademarks / Copyrights / Other Rights
HireLive owns and retains the rights to the Website, the Services and to all text, logo or graphic images appearing therein, and all such materials is protected by copyright, trademark, and other laws. Nothing in these TOU transfers any rights in such materials to you or any third party. HireLive's trademarks and servicemarks may not be used in connection with any product or services that is not HireLive's, in any manner that is likely to cause confusion among customers, or in any manner that disparages or discredits HireLive. All other marks appearing on the Website are the exclusive property of their respective owners. All content, and the compilation thereof, on this Website, including, but not limited to, text, graphics, audio clips, logos, buttons, images, digital downloads, data compilations, software, icons, html code and xml code, is the exclusive property of HireLive or its content vendors and is protected by United States and international copyright laws. All software used on the Website or in the Services is the exclusive property of HireLive or its software suppliers and is protected by U.S. and international copyright laws and other laws.
Privacy And Electronic Communications
HireLive takes your privacy very seriously. We are committed to the highest standards in protecting and safeguarding your right to privacy while using the Website and its Services. Please review our Privacy Policy in full to understand our privacy practices. Importantly, by using this Website and its Services, you understand and voluntarily consent to the collection and use of your information as set forth in the Privacy Policy. You also acknowledge and agree that by providing HireLive with any personal or proprietary information through the Website or its Services, you consent to the transmission of such personal or proprietary information as necessary for processing by the Law Firm in accordance with HireLive's standard business practices. You also consent to receive communications from us electronically (unless you otherwise opt out as set forth in the Privacy Policy). We will communicate with you by e-mail or by posting notices on the Website. You agree that all agreements, notices, disclosures and other communications that we provide to you electronically satisfy any legal requirement that such communications be in writing.
You should be aware that web sites not owned by HireLive ("Linked Sites") may contain transmission of personal data provisions that differ from the provisions provided herein. HireLive is not responsible for such provisions, and expressly disclaims any and all liability related to such provisions. For further information on how we use your personal information, please see our Privacy Policy.
Warranty Disclaimers
YOU EXPRESSLY UNDERSTAND AND AGREE THAT THE WEBSITE, SERVICES, RELATED DOCUMENTS AND ALL OTHER INFORMATION OR SERVICES AVAILABLE ON THE WEBSITE, INCLUDING TEXT, IMAGES, AND LINKS, AND THE INFORMATION ON ANY LINKED SITE, WHETHER AFFILIATED OR UNAFFILIATED WITH HIRELIVE, WHICH YOU MAY VISIT THROUGH THIS WEBSITE, ARE PROVIDED "AS IS," "WHERE IS," AND "AS AVAILABLE," BY HIRELIVE, AS A CONVENIENCE TO ALL USERS WITHOUT REPRESENTATION OR WARRANTY OF ANY KIND. TO THE FULLEST EXTENT PERMITTED UNDER APPLICABLE LAW, HIRELIVE EXPRESSLY DISCLAIMS ALL REPRESENTATIONS AND WARRANTIES OF ANY KIND WITH RESPECT TO THE WEBSITE, SERVICES, RELATED DOCUMENTS, THESE TOU, THE PRIVACY POLICY OR ANY OTHER INFORMATION AVAILABLE ON OR THROUGH THE WEBSITE, INCLUDING, BUT NOT LIMITED TO, THE EXPRESS OR IMPLIED WARRANTIES: (I) OF MERCHANTABILITY OR FITNESS FOR A PARTICULAR PURPOSE; (II) OF INFORMATIONAL CONTENT OR ACCURACY; (III) OF NON-INFRINGEMENT; (IV) OF QUIET ENJOYMENT; (V) OF TITLE; (VI) THAT THE WEBSITE, SERVICES OR RELATED DOCUMENTS WILL BE UNINTERRUPTED, TIMELY, SECURE OR FREE OF VIRUSES, ERRORS, WORMS, DATE BOMBS, TIME BOMBS OR OTHER HARMFUL COMPONENTS; (VII) THAT ANY DEFECTS OR ERRORS WILL BE CORRECTED; (VIII) THAT THE WEBSITE, SERVICES OR RELATED DOCUMENTS WILL BE COMPATIBLE WITH ANY PARTICULAR HARDWARE OR SOFTWARE PLATFORM; OR (IX) THAT THE WEBSITE, SERVICES OR RELATED DOCUMENTS WILL MEET YOUR REQUIREMENTS OR EXPECTATIONS.
EFFORTS BY HIRELIVE TO MODIFY THE SITE SHALL NOT BE DEEMED A WAIVER OF THESE LIMITATIONS. THE WEBSITE, SERVICES, RELATED DOCUMENTS, THESE TOU, OR THE PRIVACY POLICY COULD INCLUDE TECHNICAL INACCURACIES OR TYPOGRAPHICAL ERRORS. CHANGES ARE PERIODICALLY ADDED TO THE INFORMATION HEREIN. HIRELIVE AND/OR ITS SERVICE PROVIDERS MAY MAKE CHANGES IN THE SITE, SERVICES AND/OR RELATED DOCUMENTS AT ANY TIME AND FROM TIME TO TIME.
ANY CONTENT OR DATA DOWNLOADED OR OTHERWISE OBTAINED THROUGH THE USE OF THE WEBSITE, SERVICES OR RELATED DOCUMENTS IS DONE AT YOUR OWN DISCRETION AND RISK. YOU WILL BE SOLELY RESPONSIBLE FOR ANY DAMAGE TO YOUR COMPUTER SYSTEM OR LOSS OF DATA THAT RESULTS FROM THE ACCESS, VIEWING OR DOWNLOAD OF ANY SUCH CONTENT.
IN JURISDICTIONS THAT DO NOT ALLOW LIMITATIONS ON IMPLIED OR EXPRESS WARRANTIES, HIRELIVE'S LIABILITY IS LIMITED TO THE GREATEST EXTENT PERMITTED BY LAW.
Limitation of Liability / General Release
BY USING THE WEBSITE, SERVICES OR RELATED DOCUMENTS, YOU EXPRESSLY UNDERSTAND AND AGREE THAT HIRELIVE AND ITS OWNERS, SUBSIDIARIES, AFFILIATES, OFFICERS, EMPLOYEES, AGENTS, ATTORNEYS, PARTNERS AND LICENSORS SHALL NOT BE LIABLE TO YOU FOR ANY DIRECT, INDIRECT, INCIDENTAL, SPECIAL, CONSEQUENTIAL OR EXEMPLARY DAMAGES, INCLUDING, BUT NOT LIMITED TO, DAMAGES FOR LOSS OF PROFITS, GOODWILL, USE, DATA, INTERRUPTION OF BUSINESS, OR OTHER TANGIBLE OR INTANGIBLE LOSSES HOWSOEVER CAUSED WHETHER ARISING UNDER OR IN CONNECTION WITH THE WEBSITE, SERVICES, RELATED DOCUMENTS, THESE TOU, THE PRIVACY POLICY OR OTHERWISE EVEN IF HIRELIVE HAS BEEN ADVISED OF THE POSSIBILITY OF SUCH DAMAGES OR WAS NEGLIGENT. THIS LIMITATION ON LIABILITY INCLUDES, BUT IS NOT LIMITED TO, THE TRANSMISSION OF ANY VIRUSES THAT MAY INFECT A USER'S EQUIPMENT, FAILURE OF MECHANICAL OR ELECTRONIC EQUIPMENT OR COMMUNICATION LINES, TELEPHONE OR OTHER INTERCONNECT PROBLEMS, UNAUTHORIZED ACCESS, THEFT, OPERATOR ERRORS, STRIKES OR OTHER LABOR PROBLEMS OR ANY FORCE MAJEURE EVENT. BY USING THE WEBSITE, YOU ALSO EXPRESSLY UNDERSTAND AND AGREE THAT HIRELIVE OR ANY THIRD PARTY ENGAGED IN PROVIDING SERVICES TO YOU ON OR THROUGH THE WEBSITE SHALL NOT BE RESPONSIBLE OR LIABLE FOR THESE DAMAGES OR OTHER OCCURRENCES BEYOND THE CONTROL OF HIRELIVE OR SUCH THIRD PARTIES. IN JURISDICTIONS THAT DO NOT ALLOW LIMITATION OF CERTAIN DAMAGES, HIRELIVE'S LIABILITY IS LIMITED TO THE GREATEST EXTENT PERMITTED BY LAW.
Indemnity
You agree to defend, indemnify and hold HireLive and its owners, subsidiaries, affiliates, officers, agents, employees, attorneys, contractors, partners, service providers, and licensors harmless from and against any and all claims, liabilities, losses, suits, damages, disputes, or expenses, including reasonable attorney's fees and costs, arising out of or in any way related to your use of the Website, Services or related documents, including, but not limited to, any third party claims, claims arising from your violation of the TOU or the Privacy Policy, claims arising from your violation of any rights of another or claims arising out of content you submit, post, transmit or otherwise make available through the Website.
Linking
A link to a Linked Site does not mean that HireLive endorses or accepts any responsibility for the content, functioning or use of such Linked Site, and you hereby agree that you are entering any such web site at your own risk. You agree that HireLive has no control over or liability for information on Linked Sites. You should be aware that Linked Sites may contain terms of use, rules and regulations, privacy provisions, confidentiality provisions, transmission of personal data provisions, and other provisions that are different from the provisions provided on this Website. HireLive is not responsible for such provisions, and expressly disclaims any and all liability related to such provisions. Further, HireLive prohibits unauthorized hypertext links to the Website, or the framing of the Website.
Termination
HireLive reserves the right to discontinue providing and/or to terminate your access to the Website, Services, and related documents, or any portion thereof, at any time and for any reason.
DMCA – Treatment of Copyright Infringement Claims
HireLive has registered an agent with the United States Copyright Office in accordance with the terms of the Digital Millennium Copyright Act (the "DMCA") and fully avails itself of the protections under the DMCA. HireLive reserves the right to remove any materials on the Website that allegedly infringe upon another person's copyright. If you believe your copyright has been infringed, please notify us [email protected] and provide the following information:
a physical or electronic signature of a person authorized to act on behalf of the owner of an exclusive right that is allegedly infringed;
identification of the copyrighted work(s) claimed to have been infringed;
identification of the material that is claimed to be infringing or to be the subject of infringing activity and that is to be removed or access to which is to be disabled, and information reasonably sufficient to permit HireLive to locate the material;
information reasonably sufficient to permit HireLive to contact you, such as an address, telephone number, or e-mail address;
a statement that you have a good faith belief that use of the material in the manner complained of is not authorized by the copyright owner, its agent, or the law; and
a statement that the information in the notification is accurate, and under penalty of perjury, that you are authorized to act on behalf of the owner of an exclusive right that is allegedly infringed.

Entire Agreement. These TOU constitutes the entire agreement between you and HireLive with respect to your use of the Website, the Services or the related documents, and supersedes all prior or contemporaneous communications, promises, agreements and proposals, whether oral, written or electronic, between you and HireLive with respect thereto. All rights not expressly granted herein are reserved.

General Information

Governing Law / Forum Selection. This Website is directed to adults in the continental United States, Hawaii and Alaska; however, it may be accessed from many difference places around the world. As each of these places has laws that may differ from those of the State of California, by accessing the Website, you agree that the statutes and laws of the State of California, without regard to the conflicts of laws principles will apply to all matters relating to the use of the Website, Services, and related documents, and arising under the TOU and Privacy Policy. You further agree that exclusive jurisdiction for all disputes, claims or controversies relating to use of the Website, Services, and related documents, and arising under the TOU and Privacy Policy shall be only in the federal or state courts located within the county of Orange, California. By using the Website, Services or related documents, you expressly consent to the exercise of personal jurisdiction by such courts in any such action. Those who choose to access the Website or utilize the Services or related documents from other locations do so on their own initiative and are responsible for compliance with local laws.

Waiver.The failure of HireLive to exercise or enforce any right or provision of these TOU shall not constitute a waiver of such right or provision.

Severability of Terms. If any part of these TOU is determined to be invalid or unenforceable pursuant to applicable law including, but not limited to, the warranty disclaimers and liability limitations set forth above, then the invalid or unenforceable provision will be deemed superseded by a valid enforceable provision that most closely matches the intent of the parties and the original provision, and the remainder of these TOU shall remain in full force and effect.

Admissibility of these TOU. A printed version of these TOU and of any notice given in electronic form shall be admissible in judicial or administrative proceedings based upon or relating to these TOU to the same extent and subject to the same conditions as other business documents and records originally generated and maintained in printed form.

No Right of Survivorship and Non-Transferability. You agree that your HireLive account is non-transferable and any rights to your HireLive account or contents within your account terminate upon your death. Upon receipt of a copy of a death certificate, your account may be terminated and all contents therein permanently deleted.

Statute of Limitations. You agree that regardless of any statute or law to the contrary, any claim or cause of action arising out of or related to use of the Website, Services, related documents, TOU, or Privacy Policy must be filed within one (1) year after such claim or cause of action arose or be forever barred.

Section Titles. The section titles in these TOU are for convenience only and have no legal or contractual effect.

Arbitration of Disputes. By accessing the Website, you expressly agree that any dispute relating in any way to the Website, the Services, related documents, these TOU, the Privacy Policy or any other contents or information available on or through the Website shall be submitted to binding confidential arbitration in Orange County, California; provided however, that, to the extent you have in any manner violated or threatened to violate HireLive's intellectual property rights, HireLive may seek injunctive or other appropriate relief in any state or federal court located in the state of California, and you consent to exclusive jurisdiction and venue in such courts. Arbitration under these TOU shall be conducted under the rules then prevailing of the American Arbitration Association. The arbitrator's award shall be binding and may be entered as a judgment in any court of competent jurisdiction. To the fullest extent permitted by applicable law, no arbitration under these TOU shall be joined to an arbitration involving any other party subject to these TOU, whether through class arbitration proceedings or otherwise ("Class Arbitration"). If any portion of this arbitration provision (other than the prohibition on Class Arbitration) cannot be enforced, the rest of this Arbitration Agreement will continue to apply. However, if the prohibition on Class Arbitration cannot be enforced, then this entire arbitration provision shall be null and void. In the event of any conflict or inconsistency between this arbitration provision and the arbitration administrator's rules or any other documents relating to these TOU, this arbitration provision will govern. Please Note: If either party elects to arbitrate any claim, neither you nor HireLive have the right to litigate that claim in court; to have a jury trial on that claim; to engage in pre-arbitration discovery except as provided for in the rules of the arbitration administrator; or to participate as a representative or member of any class pertaining to such claim. Other rights you would have if you went to court may also not be available in arbitration.